Our Vision
Work can be stressful, exhilarating and tiring. We want to make life as easy as possible for you, your colleagues, your clients and your family. By providing the best in executive chauffeur driven travel we can do that. Our attention to detail, drive to please and unwavering focus on the customer experience will make your experience with Ryan James one to remember… and one you want to experience again and again.
Whether you are travelling for business or pleasure, with Ryan James Chauffeurs you can expect the best…
Contact Us
---
• Professional, courteous and smartly dressed driver
• Discreet and private service every time
• Luxurious Mercedes-Benz vehicle
• Personal meet and greet, including assistance with your luggage
• Female driver upon request
• Complimentary bottled water
• Newspapers and periodicals upon request
• A thoroughly researched travel plan
• Arriving at your destination in good time, feeling relaxed
• Tailored service to your individual specification
Our Story
---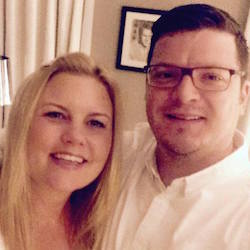 Ryan James was founded in 2005 by people passionate about cars and bringing the ultimate chauffeur driven experience to their customers at reasonable prices. In January 2016 the owner of Ryan James Chauffeurs retired and the company was taken over by Oliver Stoner and Pauline Spencer, with a view to continuing the hard work, dedication and level of service established by the original owners.
2016 promises to be an exciting year and the beginning of a new era for Ryan James Chauffeurs. We will be investing in new cars, introducing new services and building on the reputation already established by the previous owners.
Our Drivers
We have a small fleet of drivers who have been selected for their expertise, professionalism and suitability to represent the high standards our clients expect from Ryan James Chauffeurs. Complimentary water is provided in each vehicle as standard, with newspapers and periodicals provided upon request.
Female Drivers Available
If you prefer, you can request one of our female drivers to look after your travel requirements. Our female drivers are fully qualified, experienced and trained in both first aid and self-defence ensuring you feel safe, comfortable and relaxed throughout your journey.
Our Cars
Our fleet of Mercedes-Benz include the E Class and S Class saloons, a Long Wheel Base Viano accommodating up to 7 passengers. Our vehicles are maintained to the highest standard through our sister company Prestige Car Service, one of the leading Mercedes Benz Specialists on the South Coast.
All of our vehicles are plate exempt; a privilege only granted to certain prestigious chauffeur driven cars. Our clients can therefore travel anonymously and discreetly on every journey.
Our fleet of Mercedes-Benz are the perfect choice for all of your travel needs
• Executive Business Travel
• Weddings
• Special Occasions
• Sporting Events
• Airport, Train and Sea Port Travel
Contact Us